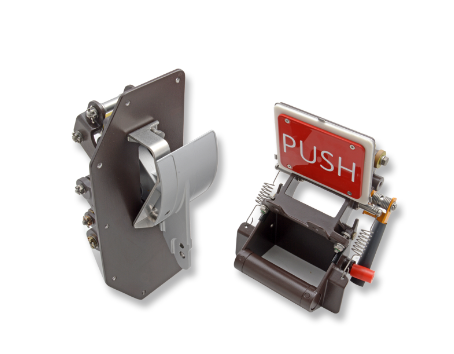 Who We Are and What We Do.
Hartwell Corporation is a leading designer and manufacturer of aircraft latches and latching systems. Our products are typically designed and produced for aircraft nacelles and airframes and can be categorized as flight-critical, operating under high loads/stress in extreme environments. On the nacelle, our main products include hook latches and keepers, telescoping hold-open rods, bifurcation latching systems, pressure relief latches, and door panels/assemblies. On the airframe, our products include button latches, trigger latches, flush latches, struts, channel latches, pressure relief latches, and door latches. With our products typically designed to order, we provide innovative solutions to our customers that offer lower weight and higher reliability at a competitive price. We employ a large design team proven and supported by stress, quality, and manufacturing engineering.
Innovation at Every Turn
By leveraging core processes and technology, we find the best solutions to meet the most stringent customer applications delivering best in class innovation.
Engineering Partnership
We are proud to work as a team with our engineering house as the forefront to provide excellent support, innovations and solutions.
Customer Satisfaction
By valuing our customers with courtesy and respect, we understand their needs and ensure their expectations are met.
High Quality Standards
We are on the forefront of design and manufacturing technology that increases performance, reliability, and reduces overall cost of ownership.
18046
Unique Part #s Sold in Previous Year

A message from our President
We have built a sustainable foundation of technology, process and people to deliver for our customers and employees. We believe in doing things right the first time and continuous improvement to strive to be the most reliable engineering and manufacturer partner for aerospace OEMS worldwide.
Placentia Facility
900 South Richfield Road
Placentia, CA 92870-6788 USA
Rancho Cucamonga Facility
810 6th Street
Rancho Cucamonga, CA 91730 USA
About Us