We have military aviation applications covered.
Covering all aspects of aircraft latching systems, Hartwell offers products such as door assemblies, emergency escape latches, hold open rods, remote latching systems, rotary latches, tension shear latches, trigger lock latches, and more. Hartwell's products are designed to meet the highest standards of safety, performance, and durability. Hartwell's products are used in various aircraft applications such as engine cowlings, nacelles, thrust reversers, cockpit decompression, pressure relief doors, and more.
Click on the applications below to see our product offering for that specific application.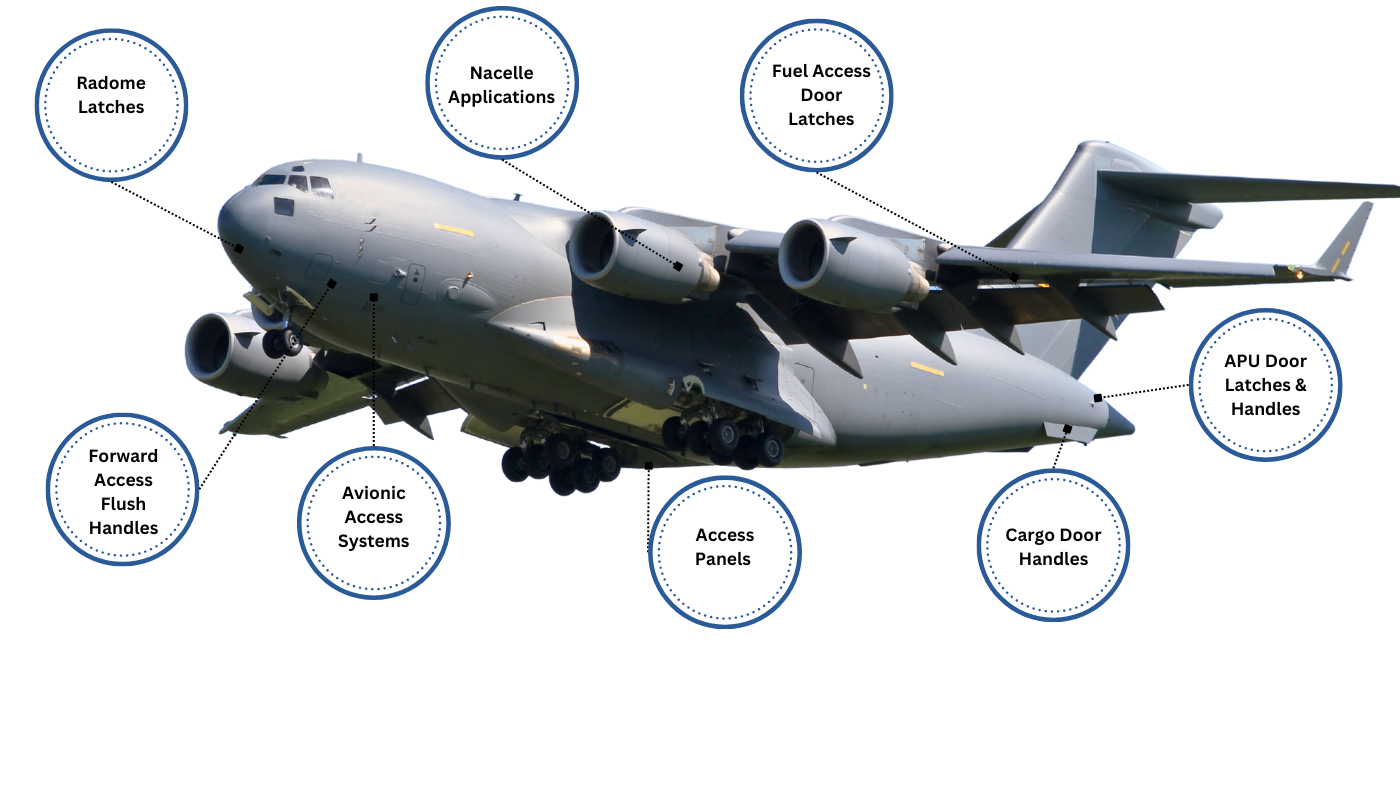 MIlitary Aviation